Kneehill Minor Hockey Welcomes You!
NOTICE
AGM & Awards Night
April 7th, 2022
(This is an UPDATED Date as of March 8th)
AGM to start at 6pm
Awards Ceremony to start at 7pm
Trochu Community Hall
Keeping hockey operating in Alberta - UPDATE JANUARY 7, 2022 from Hockey Alberta
While amateur sport has not been significantly impacted by the recent updates from the Government of Alberta, and CMOH Order 01-2022, there are some key pieces of information related to isolation and quarantine requirements. Please review the chart to help ensure we are able to keep players on the ice and finish the season. A PDF of the chart can be downloaded by clicking on the image.
As we start into the second half of our season, here are a few reminders of simple strategies and processes that can help keep our players, coaches and spectators safe.
Players: continue wearing masks at all times when not engaged in physical activity (including dressing rooms)
Coaches: continue wearing masks at all times while at the arena (including dressing rooms and on the bench)
Utilize multiple dressing rooms when available to allow for physical distancing
Set clear entry and exit expectations for teams during tournaments to help limit congregation in facilities
Reduce the amount of time your players, coaches and spectators spend in the arena before and after games (don't linger and congregate in groups)
Work with facility personnel to ensure proper communication of and adherence to capacity limits (to be extra cautious, consider establishing a lower capacity limit for a tournament)
For any questions regarding COVID-19 or Hockey Alberta's 2021-2022 Season Plan:
Email: info@hockeyalberta.ca
Phone: 403-342-6777
Welcome to the 2021/2022 Hockey Season!
Ready, Set, GO!! We are ready to roll with the 2021/22 Hockey Season!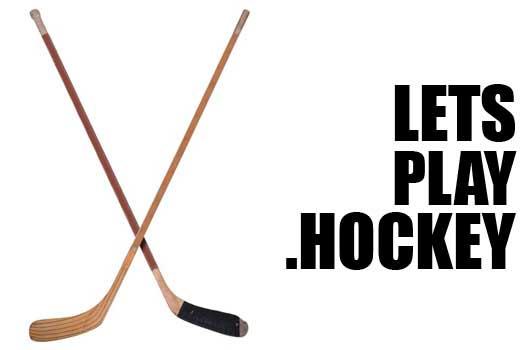 Practices start the week of September 27th.  Until Nov 4th all practices will take place at Trochu Arena.
You can find the current Practice Schedule here.
A few rules to remember:
Masking is required throughout the facility for all players (unless they are in activity).
Masking is required throughout the facility for all spectators (unless under 2 years of age as per Province), at ALL times.
Trochu Arena, and Kneehill Minor Hockey, will be operating under the Restrictions Exemption Program. Click here for full guidelines.
Recommended: Limit loitering in the lobby, only 1 parent should be in lobby to pick up their player(s).
Only those parents who must help their player tie skates is allowed in the dressing room, no siblings if possible. Parents must be masked at all times.
Recommended: Players arrive no more than 25 minutes before their scheduled time.
Please be respectful of the regulations the Province has in place as to not jeopardize our kids playing the sport they love!
We provide grants to help cover the costs of registration fees so that all kids aged 18 and under in Kneehill can play a season of sport.
Courses Available
In order to register for the new hockey season, each participant needs their Respect in Sport, which does expire! Please check yours in advance.
Hockey Alberta is offering COACH Development Courses as well as some great information on keeping Hockey Skills fresh! Visit Hockey Alberta for more information